Bringing a new life to old plastic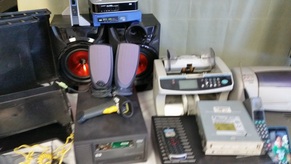 Your Old Computer Plastic!

With technology rapidly changing there is no shortage of old computers and their plastic. After recycling electronics and plastic for over 17 years we've decided to look for other solutions. And this is what we've found! Upon the new expansion of 3-D Printing this plastic can be reground and formed into 100% 3-D plastic Filament. Meaning your old computer plastic can be turned into whatever you can create!
See our simple process below!








---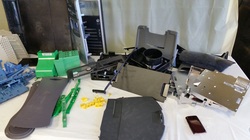 Any non-plastic pieces are removed!

The equipment will go into a tear-down line to remove all foreign materials. This process will remove all metal, paper, and stickers until only plastic remains.


---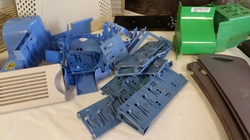 All Plastic is Sorted by Code and Color!

All plastic material has a specific code to organize it by type. After material is organized by this specific code it is organized into color!





---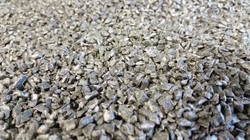 We are grinding the plastic down to about 1/4 inch. This make is easier to put into your home extruder to make filament for your 3D printer. The ABS Gray color also know as 495F High Impact Polystyrene is what we are selling at this time. This grade is used for a wide variety of applications. including appliance components, consumer electronics housings, magnetic and optical media. If you would like to try some of this material contact Steve a
info@coronavisions.com
We sell it at $4.99 for a 1 pound bag shipping not included. We will have other colors soon.
---